Sa-I-Gu: Korean & Asian American Journalists Writing Truth to Power
Featuring voices of reporters, writers, and editors mentored by the Pulitzer Prize-nominated editor and journalist, K.W. Lee, during the most tragic, dramatic event in Korean American history. On the frontlines during the Los Angeles Civil Unrest of April 29, 1992, these writers, in their retrospective essays, reflect on Sa-I-Gu after 30 years.  The book also includes selected reprints of newspaper and journal articles on the impact and meaning of Sa I Gu.
Edited by Karen Umemoto, Russell Leong, Soo Mee Kim with Vince Leus
Available Now at the UCLA Asian American Studies Center Press online bookstore.
TABLE OF CONTENTS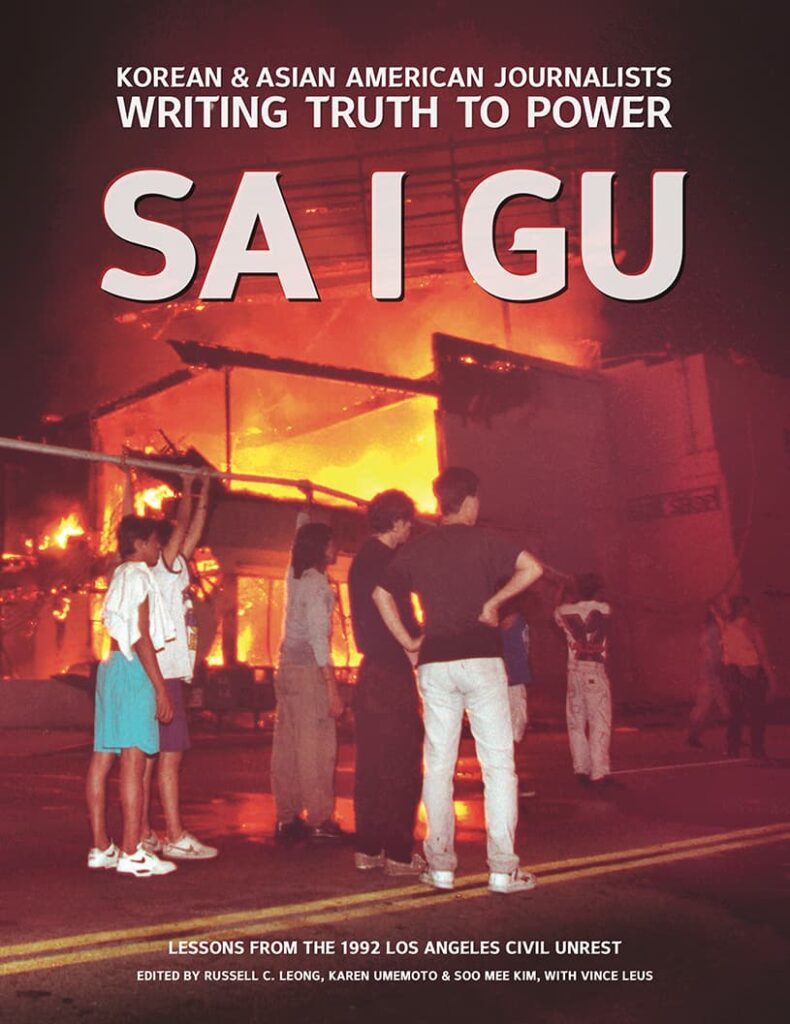 Sa-I-Gu: 30 Years After & Counting
The Fire Next Time?
Ten Haunting Questions Cry Out for Answers and Redress
K.W. Lee
Korean Americans: Moving beyond Black and White
Edward T. Chang
American Toxicity:
30 Years After the 1992 Los Angeles "Riots"
Darnell Hunt
Sa-I-Gu: Roots, Riots & Reflections
Do Kim
K.W. Lee: Journalist, Editor & Mentor
K.W. Lee: The Godfather of Korean American Journalism
Sojin Kim
Freeing Chol Soo Lee, Freeing Ourselves
Julie Ha
EDITORIALS BY K.W. LEE
Never again
Who Killed Eddie Lee?
Eyewitnesses to his Martyrdom
Legacy of Sa-I-gu:
Goodbye Hahn, Good Morning, Community Conscience
Resurrection of the City of Angels:
Awards Speech Calls for Mutual Survival
An American Passage:
Latasha becomes part of our collective conscience
IMAGES COLLECTION
Journalists Writing 'Truth to Power'
A Daughter of Koreatown
Sophia K. Kim
Sa-I-Gu: Branded on My Mind
Dexter H. Kim
The Korea Times English Edition:
A Bridge for the Immigrant Community
Brenda Paik Sunoo
Sa-I-Gu Moments:
Telling Stories Through Images
Hyungwon Kang
No Justice, No Peace:
Clarity and Truth-telling
Kay Hwangbo
An Uneasy Co-existence:
Soon Ja Du and Latasha Harlins
Richard Fruto
F.O.P. (Fresh Off the Plane)
Peter Park
About Writing, Community & Sa-I-Gu:
What I've Learned
John Lee
Reflections & Resources
TIMELINE
From Korea to Korean America
Vince Leus
Angela Oh Speaks: The Community Listens
(Excerpt) UCLA Korean American Oral History Archives
Black Americans and Korean Americans in Los Angeles:
The Case of Latasha Harlins and Soon Ja Du
Karen Umemoto
The 30-Year Tale of Interpreting a Multiethnic Urban Uprising:
Towards a Historiography of Sa-I-Gu
Jean-Paul deGuzman
Where There's Smoke, There's Fire
Russell C. Leong
Reading Sa-I-Gu:
An Archive of Writings and Images on the 1992 LA Civil Unrest
Soo Mee Kim
CONTRIBUTOR BIOGRAPHIES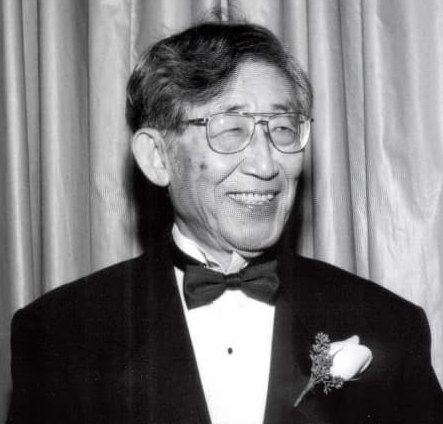 Authors' Voices (Preview Excerpts)